UK diesel outboard specialist forms new partnership with Coastkey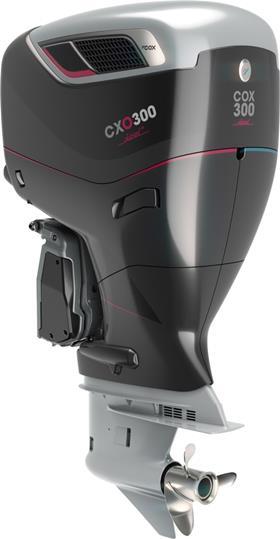 UK diesel outboard manufacturer Cox Powertrain is continuing to develop partnerships to enhance its marketing-leading technology initiative through marketing and service partnerships. The company has recently formed a new partnership with Coastkey.
The link with ignition and safety specialist, Coastkey, will see it joining with Murphy by Enovation Controls which is providing its LCD display screens for the Cox CXO300 diesel outboard. Coastkey reflects the ethos of the Cox project in being a forerunner through bringing its keyless ignition and wireless kill switches to the marine sector. Cox will partner with Nordic Wireless Solutions' Coastkey to provide a quality modular ignition system and safety solutions.
A dashboard-mounted stop-start button with keycode enables rapid starting, paired with a cordless fob worn by the helmsman which will stop the engines within two seconds of falling overboard. The modular system also allows other functions to be added, including a tilt mechanism, anchor windlass and bow thruster operation as well as remote starting.