Nanni Energy's engine and drive portfolio to support FLIR's Raymarine DockSense technology
Nanni Energy is to integrate FLIR Systems' Raymarine DockSense manoeuvring and docking technology into its engine control systems. Nanni offers a comprehensive portfolio of high power-to-weight ratio engines, combined with a broad selection of propulsion options including conventional shaft drives, sterndrives, surface drives, waterjets and a pivoting saildrive. Implementing Raymarine DockSense across such a range of propulsion technologies now brings smart docking to the majority of recreational craft.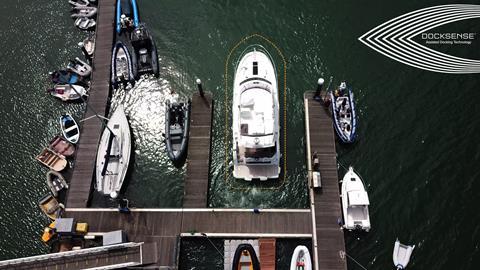 Nanni ventured into integrated control systems in 2015 when it partnered with drive and control specialist Aventics to integrate its Marex range with Nanni engines. The joystick control option, which automatically compensates for external influences such as wind or current, is ideally suited to integrate with DockSense to provide unparalleled control when docking. Nanni also offer a range of interactive control displays powered by Raymarine's Lighthouse 3 software, making seamless integration between Raymarine systems, engine and steering controls straightforward.
Raymarine DockSense fuses data from an array of FLIR stereoscopic machine vision cameras with inputs from GPS and heading sensors to provide a digital view of the boat's position and immediate surroundings. Claiming to be a recreational marine industry first, DockSense grants skippers the chance to manoeuvre in difficult conditions without fear of collision. By giving the system full control of the throttle(s), azimuth drives and thrusters, DockSense allows the boat to be neatly manoeuvred into any position with the minimum of fuss, while a 'Virtual Bumper' zone around the boat will stop the craft and hold it in position just off the dock.