Renewables scored high on the theme of the JEC World composites show this year, but so did carbonfibre and robotic machinery
The General Public have become very aware of the environmental damage being caused by plastics and emissions, and boat buyers in particular want to 'do their bit' to help preserve their favourite rivers and oceans. In addition, the demands from other transport sectors for faster production times, more robust reinforcements and greater resistance to fire has led to some exciting new chemistries.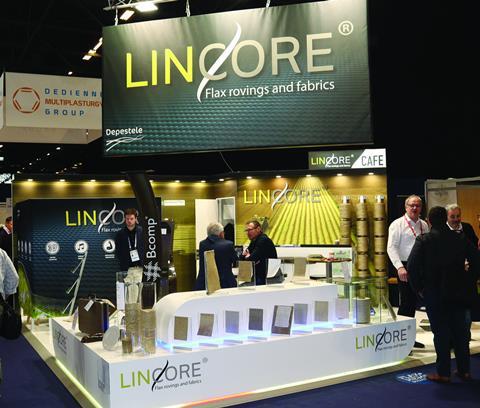 The green revolution is being reflected in major efforts to produce materials from more sustainable sources and allow for greater recycling. Machinery and manufacturing are also being streamlined to minimise waste and reduce the carbon footprint throughout the entire production process.
A tour of the JEC World composites show in Paris in March showed IBI just how far this green revolution has come, so we have picked some of the most relevant innovations from several industries that could have a lasting impact on the way we build and equip our boats.
They fall into two main categories, materials and machinery, but as always there is a lot of cross fertilisation from other sectors, particularly those that are switching to electric and hybrid applications.
Automotive and aerospace, for example, are leaders in a field where lightweight shells allow electric motors and lithium-based batteries to return a useful performance and range. At the same time, the driver and passengers are suitably protected within the vehicle. With large budgets for R&D, discoveries in other sectors are gradually filtering down to the marine leisure user, where even our relatively conservative industry is seeing the potential.
"Following are highlights of a few of the innovations in materials and machinery that leapt out at us at JEC World and have exciting applications in boatbuilding."
SECTOR SPOTLIGHT | Materials & Machinery
1

Currently reading

Innovations & sustainability on center stage at JEC 2019

2

3

4

5

6

7

8

9

10