With the dust settled on another hectic and hot Cannes show, it's time to reflect on some of the key emerging trends detected by IBI.
Everyone is chasing the 'next big thing'. It's no longer a case of backfilling and refreshing, or adding length to winning ranges – yards are hungry to break out into new territory. A handful of builders presented innovative takes on more traditional fly and open concepts, for instance.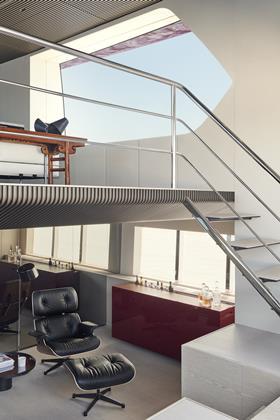 Spaces are being re-interpreted, lines blurred between inside and out. Flat main decks are the order of the day – easy access from stern to bow is a big selling feature. See the rise of enclosed flybridges and shaded enclaves as people seek more private areas onboard and ways to escape from the harsh sun.
Let the light in – increasing use of low-level storage, free standing furniture, more glass. The single helm concept is enabling designers to open up interior space like never before ensuring seamless views through the boat.
It's not just model length – it's about volume (helped by glass and higher ceiling heights). Brace yourselves for a whole new nomenclature around models to better reflect the internal size of the vessel. Will consumers, so used to longitudinal feet and metres, catch on?
Propulsion systems – electric, hybrid, hydrogen… the battle is on. The 'engine' room of the future will look very different, transforming the boat interior of tomorrow – not to mention the way we boat.
>> Witness the winners of the year's Boat Builder Awards yourself
Tickets now available for the gala dinner and awards
on 15th November 2022 in Amsterdam
Sustainability remains a major driver – numerous builders announced key facility developments to become greener and to achieve greater energy autonomy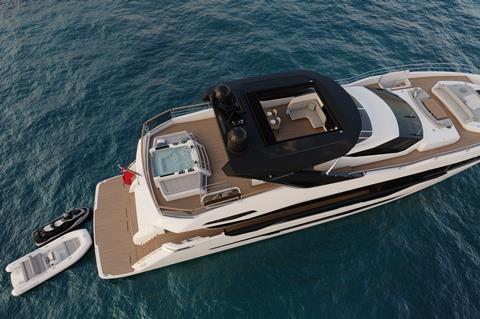 Smart green – hull design and fuel efficiency came to the fore – expect to see increasing use of natural fabrics and sustainable products – cork for teak? – not to mention eco-friendly glues, resins, etc.
The power of three – collaboration is increasingly important (it's why we have two Boat Builder Awards for it!), and not just when it comes to innovative new propulsion systems onboard. Will rising prices, supply issues, and desire to share best practice methodologies, encourage competitors to no longer just look over the fence, but engage more fully with one another?
A more sophisticated (connected) buyer - and market - is emerging. Lifestyle, adventure, sport and the home/comfort will all be key marketing themes going forward as builders target niche sectors using new online and social marketing tools developed through the pandemic
More fun – longer periods spent on board and the battle against other recreational industries vying for consumer spend, will foster increasingly innovative ways to keep us entertained on the water.
>> Witness the industry in motion

Celebrate the boatbuilders and businesses shaping the future
at the Boat Builder Awards 2022, held in association with Raymarine
15th November 2022, Amsterdam
Tickets are now available to buy

Click here