Inland Waterways International hosts day-long Düsseldorf event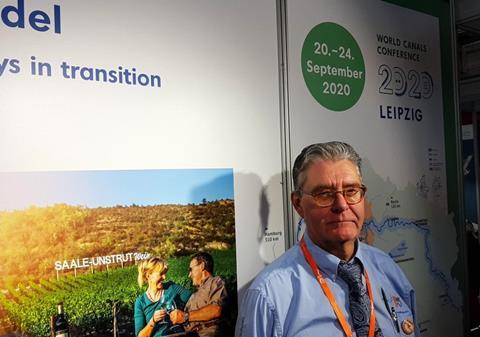 In Leuven, Belgium, a newly-built, low-slung traffic bridge hinders access to a marina that lies in spitting distance from the city's historic heart and 595-year-old university. France's Alsace region halted a canal project after having already spent €8m on it. Books and websites record the neglect of some London waterways.
The goal of Europe's Grow Boating campaign is to lure new boaters to offset the loss of ageing boating enthusiasts.
A day-long boot Düsseldorf event, hosted by Inland Waterways International, revealed how uncaring local or regional politicians can be to inland boaters and charter companies. IWI officials say boat rental companies bring people and growth to local and regional communities yet too much infrastructure lies derelict.
"Developing inland boating opportunities depends on the vision of local authorities," said Peter Linssen, an IWI advisor on European projects, at boot Düsseldorf. "There is often little structure in contacts between local authorities and rental companies. We have seen terrible examples. Of empty locks being used as garbage dumps, for instance."
IWI is ramping up its advocacy work. It also worries that inland boating tends to get dealt a back seat to "maritime destinations at major boat shows." At boot Düsseldorf, IWI staged an Inland Waterways Pavilion at which charter companies displayed a wealth of destinations, in Europe and beyond. In September, IWI will stage a World Canals Conference in Leipzig.
IWI's membership in 22 countries comprises navigation authorities, museums, companies and individuals with a commercial or recreational interest the economic health of waterways. IWI says these include inland water transporters, towpath walkers, bicycling, walking and horse-riding enthusiasts.
Complicating the lack of interest from local authorities is Brexit and climate change, said Linssen. "In 2019, we saw a drop in British visitors to France. And climate change has led France to close rivers due to drought or extreme flooding."