Industry professionals from around the world come together in Florida every year to experience the best of boatbuilding at IBEX, a three-day trade-only event where visitors attend expert-led training sessions, see the latest products in action and network with peers.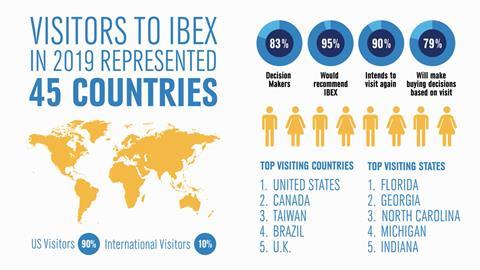 Owned and produced by the National Marine Manufacturers Association and RAI Amsterdam, the combined technical conference and showcase puts a spotlight on the latest product developments and technologies driving the boating industry forward.
IBEX has developed a Coronavirus Update webpage, with the most up-to-date information regarding the show and safety protocols for the Tampa Convention Center, Airport, designated hotels and more.
Other resources available on the IBEX website include the 2020 Exhibitor List and Education Conference, and last year's Innovation Award winners. Additional content is being added each week.
Sign-up for direct email updates on IBEX here.