Dr Sam Potolicchio will discuss key geopolitical trends at this year's IBEX Industry Breakfast in Tampa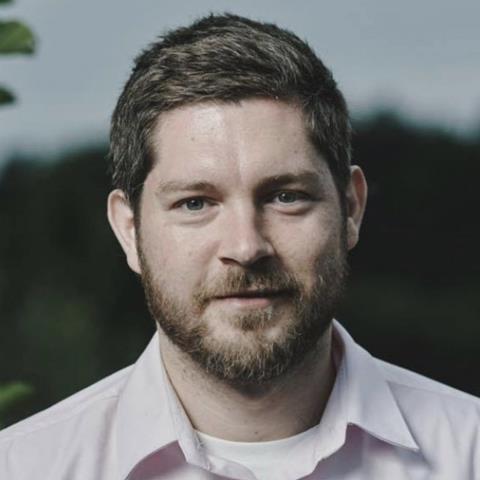 The International BoatBuilders' Exhibition and Conference (IBEX) today announced that Dr Sam Potolicchio will present the keynote speech at this year's IBEX Industry Breakfast.
IBEX 2019 will take place from October 1-3 at the Tampa Convention Centre in Tampa, Florida. The Industry Breakfast will be held on the opening day of the show in the Grand Ballroom of the Tampa Waterside Marriott Hotel.
A professor specialising in government, leadership, and political communications, Dr Potolicchio serves as Director of Global and Custom Education at Georgetown University's McCourt School of Public Policy and Distinguished Professor and Department Chair of Political Communications at the Russian Presidential Academy of National Economy and Public Administration (RANEPA).
He is also the founder and president of the Preparing Global Leaders Forum (PGLF), an international leadership training program with campuses in Russia, Croatia and Jordan. He was named one of "America's Best Professors" by the Princeton Review, the only one in his field and the "Future Leader of American Higher Education" by the Association of Colleges and Universities.
During his IBEX keynote, Potolicchio will discuss key geopolitical trends likely to impact businesses with global exposure, specifically those relying on trade dynamics and the free movement of talent.
"In addition to the awards and presentations planned for our Industry Breakfast, we are very excited to have invited Dr Potolicchio to speak," said Anne Dunbar, IBEX show director. "He is very engaging, has a global perspective on business and management, and is observant and highly cognisant of the world around him. He delivers the news without bias in a relatable fashion, that is easy to understand and translates to our industry. With the shifting global economic environment, I expect his perspective will be eye-opening and informative."
Several industry accolades will also be presented during the breakfast, including the IBI Export Excellence Award and the prestigious IBEX Innovation Awards, among others.
Registration for the IBEX Industry Breakfast is now available. Tickets are $40 per person and must be purchased in advance of the show.
For more information, visit www.ibexshow.com