The presenters will be featured as part of the event's 10 x 10 Series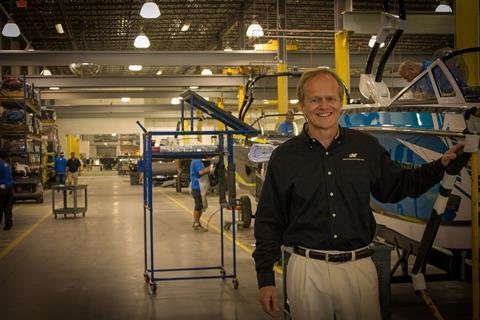 The Marine Retailers Association of the Americas (MRAA) has revealed the first three speakers for its '10 x 10 Series' held during Dealer Week from 8-11 December in Tampa, Florida.
"In preparing for our first-ever Dealer Week, we saw an opportunity to widen the scope of our education, to plug into a more diverse range of experts," said Liz Walz, MRAA vice president in a prepared statement. "Our goal is to share as many opportunities for dealers to strengthen their businesses in the months and years ahead as possible, and this new series is designed to help us achieve it."
The speakers will be featured as part of the event's 10 x 10 Series, which will weave 10 separate 10-minute talks on a variety of topics throughout Dealer Week.
They include: Bill Yeargin, president and CEO of Correct Craft, speaking on 'Results Through Learning'; Bruce Van Wagoner, Marine Group president, Wells Fargo Commercial Distribution Finance, on the topic 'Prepared for Change'; and NMMA president emeritus Thom Dammrich, who will address 'Boat Prices and the Internet'.
The 10 x 10 Series talks will be spread throughout the event, from the Opening Ceremony on Monday morning to the Closing Ceremony on Wednesday afternoon.