Next year's topic is sustainable boating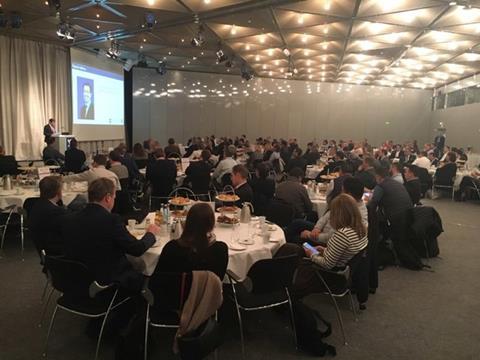 The speakers have been announced for the 2020 edition of the International Breakfast Meeting (IBM) at boot Düsseldorf in January, featuring the topic of sustainable boating. They include the European Commission, as well as innovators and entrepreneurs from the fields of hydrogen, digitalisation, electric and hybrid.
IBM is organised by boot Düsseldorf, the world's largest boat show, and EBI, the voice of Europe's recreational boating industry.
The following speakers have been confirmed:
Petros Michelidakis (Director, boot Düsseldorf)
Robert Marx (President, boot Düsseldorf & President BVWW)
Jean-Pierre Goudant (President, European Boating Industry)
Dr Artur Runge-Metzger (Director, European Commission Directorate-General Climate Action)
Representative of the Energy Observer team
Vladimir Zinchenko (CEO, Greenline Yachts)
Marteen Bernhart (Founder, La Bella Verde)
Simon Bühl (Founder & CEO, BrandUp Factory)
Philip Easthill (Secretary General, European Boating Industry)
Growing to over 150 participants, the conference will provide high-level discussions and thought leadership on the issue of decarbonisation.
IBM 2020 takes take place on Tuesday, 21 January 2020 from 8:30 until 10:30 in the Congress Center East at boot Düsseldorf.