Around 350 people attended this year's event in Viareggio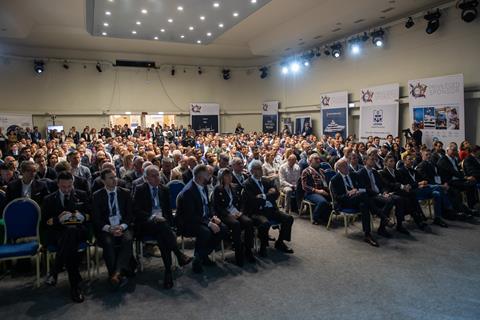 Over 350 guests attended the Superyacht Captains' Forum in Viareggio, Italy last week as part of the 9th edition of YARE (March 20-23), the international aftersales and refit event dedicated to the superyacht sector.
Organised by The Superyacht Group, YARE's media partner, the forum covered the challenges and opportunities that refit and aftersales companies can expect to face in the future, given the fact that boat sizes are increasing in line with an ever-expanding fleet.
YARE president Vincenzo Poerio opened the forum, explaining that all new-build contracts signed until 2022 are for boats with bigger lengths. Poerio also pointed out that eight of the world's biggest shipyards are Italian – Benetti, Sanlorenzo, Custom Line, Azimut, Overmarine, Baglietto, Perini Navi and Codecasa.
According to the latest figures, the global superyacht fleet has grown exponentially over the last 10 years. In 2009, there were said to be 2,626 yachts in commission from 30m-40m, 1,055 from 40m-60m, 183 from 60m-90m, and 42 over 90m.
Fast-forward to 2019, and there are 3,553 yachts in commission from 30m-40m, 1,649 from 40m-60m, 355 from 60m-90m, and 89 over 90m. This growth trend is expected to continue until 2022.
In terms of refit potential, competition is strong. "The Mediterranean must come back with a central and determined role," Poerio told the audience. "How? Widening the offer, quality and choice through a nautical luxury tourism strategy which today doesn't have a clear and defined personality."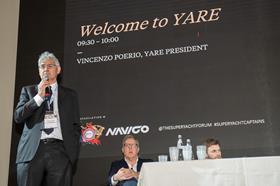 Poerio's idea is to form a cluster that brings together the main Mediterranean countries that operate in the refit sector, with Italy, Spain and France leading the group. The idea is to create something that will develop new targeted services in ports and cities where tourism is specifically identified as a strength.