Every March, the huge Paris Nord Ville Pinte exhibition centre near Charles De Gaul airport comes alive with 1,300 exhibitors displaying all that is new in the world of composites. Everything from wind turbine blades to the latest soles for training shoes are on display, along with a wide variety of resins and core materials that are ideal for building boats.
Touring the two dedicated halls and their 27 pavilions, we spoke to several of the 1,300 exhibitors to discover what new technologies are coming to the aid of the marine industry. A big trend within the resins sector, for example, is the development of greener resins, which have a higher renewable content and a lowering of toxicity. Gurit told us that their new range of Ampreg epoxies has allowed many boatbuilders who have given up their businesses due to allergic reactions with epoxies in general to start up again.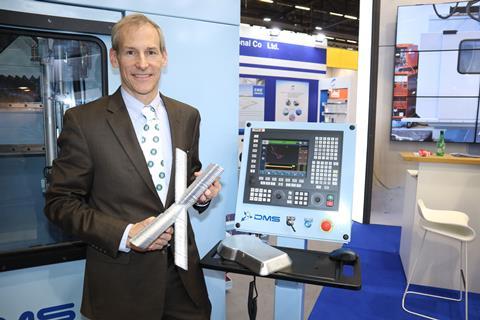 With reinforcements, we were struck at the amount of natural fibres being manufactured for use with epoxies and other laminating systems. This is a response to a buying trend amongst the general public who are falling out of favour with plastics and want materials that are more natural and renewable. In addition, the natural fibres allow furniture and other fittings to be made that are not only very lightweight but look good too.
The machinery sector was also well represented, with an even greater display of automatic cutters and 5-axis milling machines than before. DMS were showing their latest additive manufacture machine, which has found favour with the US Navy. Rather than carry a load of complex parts, the ship simply makes its own when necessary. Five of these machines have been installed so far.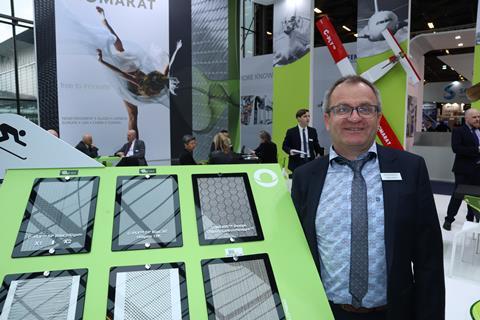 Of particular interest were the materials and ideas that directly impact on a boat's speed, economy and ease of construction. Sicomin was showing its new Maxcore system, launched at the show. Struts of resin link the two skins of a foam core sandwich together for a massive improvement in strength and a great deal of curvature without thermal preforming. Meanwhile, one of the show's main sponsors, Chomarat (pronounced 'Show-mar-rah') were launching a new range of carbon fibre fabrics which they claimed were the cheapest available, whilst offering the same attributes as far more costly versions from competitors. Some of these fabrics were also self-adhesive as a time saver in laying up.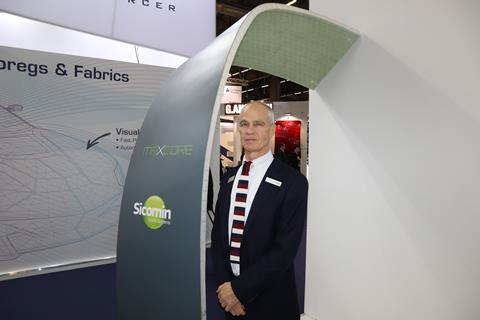 For further inspiration, we could also look in on a series of 250 presentations in the main lecture theatre, whilst 20 brand new companies could be viewed in the start-up section.
Whilst this is a wide-ranging show, many of the products and ideas on display would transfer well across to the leisure marine sector, with several examples of boats, RIBs, surfboards, spars, reinforcement cutters and other marine related products on display.
You can see some of our short interviews and product demonstrations on IBI TV (above).
JEC WORLD 2020 is scheduled for the same venue from March 3-5th. With 43,500 visitors at this year's show, expect to meet some ticket touts on your way in – even though a visit is free if pre-booked.