The Taiwan External Trade Development Counceil (TAITRA) is dedicated to growing the world yacht market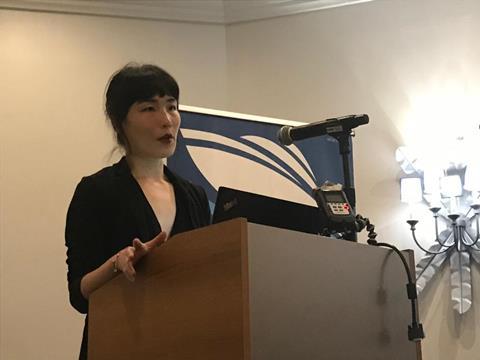 Taiwan is dedicated to the global yacht market; from growing exports of its largest builders to luring other manufacturers to utilise Taiwan's yacht yards' capabilities as well as growing the island nation's local participation in the yachting lifestyle and a world-class yacht show.
To that end, a delegation of government and industry officials converged on the Fort Lauderdale International Boat Show (FLIBS) to both learn and educate, according to Adrea Lou, project manager for the Taiwan External Trade Development Council (TAITRA), which produces the Taiwan International Boat Show (TIBS).
Ft Lauderdale, Florida – which claims the title "Yachting Capital of the World", is a so-called 'sister city' to Taiwan's primary yacht-building hub Kaohsiung, and, Lou told IBI, she would like to see TIBS grow the way FLIBS has over the past 60 years; from 15 boats on display to what producers claims is the world's largest boat show.
"We want to change the boat show. Last year we did a lot of 'B2C' demonstrations," Lou said, explaining there are some cultural hurdles to boating in general and yachting specifically in Taiwan. "We need to [introduce the local population] to boating and provide smaller boats, before moving into bigger yachts.
"We want yachters to know of the high quality and craftsmanship they will find in Taiwan, and welcome other international brands to come into our market for positive competition," Lou said. "We want manufacturers, specifically to know we are serious about changing the show in the correct way, that's the reason we came here."
Taiwan is the largest yacht manufacturer in Asia and the world's fourth largest yacht exporter in 2018, representing approximately US$162m in trade.
The country boast 86 yacht builders in total, including Monte Fino, Dyna Craft and Ocean Alexander exhibiting at this year's FLIBS.
Lou says the industry in Taiwan is one of "history, potential and energy; and at this point transitioning from tradition to innovation."
The fourth annual Taiwan International Boat Show runs 12-15 March, 2020 in Kaohsiung City.