US builder forms Correct Craft University to improve the skills of employees at all levels
Correct Craft and its sister boat company subsidiaries and sending employees back to school with the creation of Correct Craft University (CCU) to improve the skills of employees at all levels of the organisation.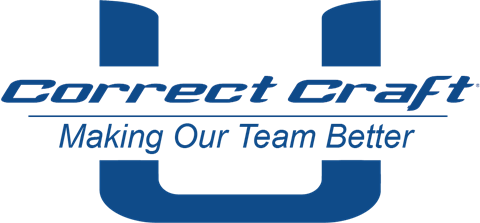 A voluntary program aimed at providing personal, professional and leadership enhancement, CCU tailors its courses specifically to each of its nine boat brands in a variety of formats that include live classroom, individual video instruction, webinars and assigned reading.
"An important part of Correct Craft's culture is both continuous improvement and employee development. Correct Craft University will be equipping our employees to be future leaders at either a Correct Craft company or any place they may be in the future," said president and CEO Bill Yeargin in a news release.
The personal growth sector will focus on financial management, language and computer skills. Professional growth will feature on-the-job training skills.
CCU will also offer a leadership course based on job responsibilities that reinforce current skills and prepare those individuals who aspire to be in a leadership position with the skills they need to advance.
A book club and cross-functional team meetings will be facilitated at each company to integrate staff and build individual acumen and team comradery.
Employees' completing the program are eligible to apply for promotional opportunities within the entire Correct Craft organisation.