New training course for future certified captains and technicians of Sanlorenzo yachts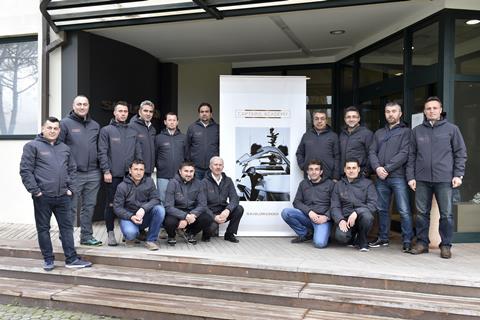 Italian boatbuilder Sanlorenzo has announced the launch of the Captain's Acadamy – a week-long training course held at the yard's premises from November 26-30.
The course for captains and technicians aims to bring participants closer to the world of Sanlorenzo by providing them with theoretical and practical skills that allow them to get to know the products and services offered by the company.
"Sanlorenzo is known throughout the world not only for its high-quality production and the most advanced technologies, but also for its services: owners need trained crews who know everything about Sanlorenzo boats to be able to fully enjoy their yachts," says the company in a statement.
Lessons will focus on specific technical aspects and training meetings with the 'service' office which provides continuous assistance to Sanlorenzo yacht captains. As well as the more technical training, there will also be a course on hospitality given with the help of five-star industry expert consultants to provide captains and technicians with a series of key, fundamental skills on board.
Lastly, participants will take part in team-building activities designed to help them get to know and appreciate the Sanlorenzo family and values.
Over the course of five days, captains and technicians will be able to present themselves to Sanlorenzo boat owners, having gained strong knowledge of the company's products and earning a 'certificate of participation' once the course has been completed.