Italian marine equipment specialist launches new range of self-contained air-conditioners
The Ultraflex Group, an Italian manufacturer and distributor of marine accessories and equipment, has launched a new range of self-contained air conditioners under the VELAIR brand.
The range includes two lines of units. The i-Line VSD (Variable Speed Drive) series with four models – the i10, i16, i21 and i27 – has a cooling capacity ranging from 3k-27k BTU/h. The i-Line units feature built-in inverter technology for better efficiency, and less power consumption with no more compressor start-up power spikes.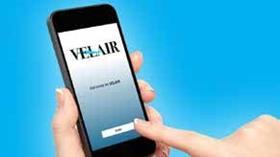 The other line, the On-Off series, includes 7k, 13k and 18k BTU/h units. The On-Off air conditioners are lightweight and easy to install, featuring a quiet, brushless fan rotary compressor.
Both series are operated via a wall-mounted control panel, with a built-in Wi-Fi module that allows the units to be remotely controlled with an IOS/Android App.
Sales and technical worldwide support of VELAIR air-conditioning systems are operated by Uflex USA for the American market, and by Uflex for EMEA and APAC markets.