Grant applications, due February 1, now available for download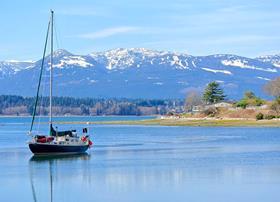 The Seattle, Washington-based Northwest Marine Trade Association (NMTA) has announced a new round of grants in support of non-profit organisations that promote recreational boating in the Pacific Northwest.
The funding, awarded under the NMTA's Grow Boating program, aims to increase the number of boaters on the water and simultaneously encourage current boaters to go boating more frequently.
The program includes a Discover Boating grant in support of schemes to introduce new people to boating; a Youth Boating Grant, awarded in support of initiatives aimed growing participation in boating among young people; and a Boater Education/Safety Grant in support of safe boating initiatives. Successful applicants qualify to receive up to US$20,000 in financial support.
"Our efforts and programs have reached more than a million people since 2003," says Mark Yuasa, director of the Grow Boating program for NMTA. "We're very pleased to be able to continue supporting non-profit groups who share our mission of getting more people out on the water or introduced to the joys of boating."
Yuasa notes that grant applications are now available for download from the NMTA website with a deadline of February 1, 2019. Grants will be awarded by mid-April 2019.
Since 2003, the NMTA has awarded more than US$1.5m to promote boating in the region. Established in 2003, the association's Grow Boating initiative is funded by a portion of space rental fees collected at its Seattle Boat Show each January.