The border has been closed to non-essential travel since March 2020
While the US/Canadian border reopens for fully vaccinated land and air travellers on Monday, the same cannot be said for boaters.
"It doesn't matter if the boater is fully vaccinated. It doesn't matter if you have the ArriveCAN app, or if the boater has been tested for Covid," said Immigration attorney Jamies Fiegel. The opening for visitor status on August 9 has not been extended to marine operations. You will not be able to cross international waters."
Closed to non-essential travel since March of 2020, the inability of boaters from both countries to traverse international waters has been an economic sore spot for marinas and local businesses in both Canada and the US. Boaters on the Great Lakes particularly enjoy access to Canadian ports as Canada's southern border lies on four of the five lakes.
Fiegel, who has been following border developments for her clients, as well as family members, who reside in both the States and Canada told WBEN-AM she is not expecting Canadian waterways to reopen anytime soon.
"I haven't seen anything new for boaters. If anything, I think it would be next summer because we're coming up on the end of the boating season anyway."
Canada Border Services Agency (CBSA) and its law enforcement partners are actively monitoring Canadian waterways, she said, and anyone trying to sneak in to Canada by water face severe consequences.
"They can impound your boat. You can also face a fine. I've heard that they usually provide a warning and that penalties occur against people who are continuous offenders," she said.
But, before you load the car or book a ticket to cross the border from the US to Canada, the reopening may face further delays as Unions representing 8,500 staffers with the Canada Border Services Agency have voted "overwhelmingly" in favour of strike actions that could begin as early as today.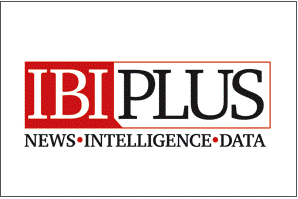 IBI's premium information service draws on more than 50 years of reporting, 42,000 archived articles, and some 25 correspondents around the world to provide industry intelligence on established and emerging markets, key companies and industry players, business insights, and essential statistics. Subscription required: www.ibinews.com/subscribe