It's a hare-brained idea, says HISWA, the Dutch boating trade lobby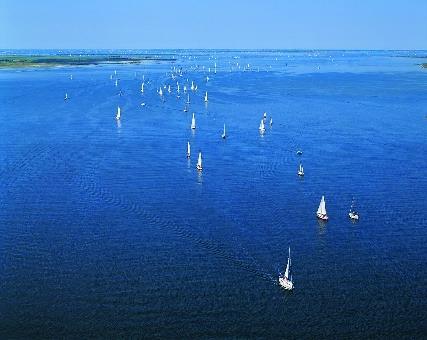 Just when its 'Grow Boating' drive is getting some traction, along come four provincial governments in the Netherlands with a plan to deploy a vast floating solar park in the IJsselmeer, the big lake in the heart of the Netherlands.
Equal to 5,500 soccer fields, it is bound to have a big impact on boating possibilities and options in the lake that is roughly the size of 75% of Greater London.
The floating "solar fields" plan is part of Dutch efforts to be a sustainable energy leader. In 2018, the country installed around 1,397 MW of new capacity, the second highest figure in Europe for that year.
Critics complain about vast windmills marring the Dutch landscape of lakes, canals and green flatlands under big skies. To boaters, the idea of floating solar panels disrupts their hobby dramatically at a time when a greying of boaters and new leisure patterns put the watersports sector under pressure.
HISWA has deployed an ambitious 'Grow Boating' scheme. It says it is all for sustainability, but sees floating solar panels harming its members and wants alternatives to be considered.
Regional manager Jan Ybema lists rooftop solar panels. A 2018 Deloitte study found that Dutch rooftops can hold 145 million solar panels and generate half of the electricity Holland needs. Or to look at industrial areas "where the landscape already takes a back seat and natural or recreational areas are not affected."