US$2.5m land acquisition for plant expansion inadvertently includes city park
US boat builder White River Marine Group has said it will donate a seven-acre parcel of land to the city of Lebanon, Missouri only two months after purchasing it.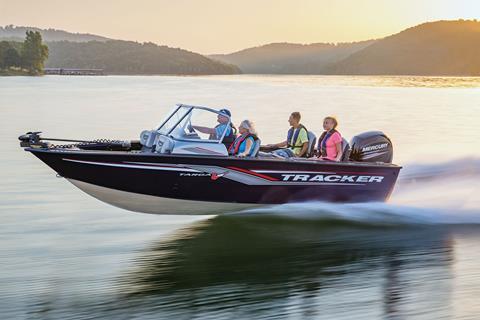 White River Marine Group, parent company to multiple fishing and pontoon boat brands including Tracker, Ranger, Nitro, Mako and Regency, acquired a 30-acre building lot in June from the city of Lebanon for a reported US$2.5m in order to accommodate facility improvements to its Tracker boat manufacturing plant. The company quickly found itself facing a backlash in local media when it was revealed that a portion of the building lot included a city park. Worse still, the park was situated on land that had been donated to the city by a local family for that express purpose more than 50 years ago.
The property – named Nelson Park after the land's original owners – includes a small woodlot and a pond of about five acres. According to local media, descendants of the Nelson family were outraged when they learned that the property had been sold. "To have a gift be (subsequently) sold was quite surprising," said Nelson family member Danielle Freeman. "This was nothing any of us ever saw coming,"
On Wednesday it was revealed that White River Marine Group has donated the park portion of the property, including the pond and woodlot, back to the City of Lebanon. Facility expansion is expected to proceed as planned on the remaining portion of the original site,which will include an expanded employee parking area. The company has further agreed to purchase a separate, 20-acre property located adjacent to a school and with direct access to extensive hiking trails for development as additional city parkland. With a reported 1,300 employees, Tracker Marine is a major employer in the Lebanon area.