Royal Geelong Yacht Club at centre of major project
The demolition of the Royal Geelong Yacht Club's (RGYC) sailing school and office will be an opening move in a major A$40m waterfront redevelopment project planned for the Australian city. The project, which is based around the RGYC, will see new and upgraded facilities and give better public access to the waterfront.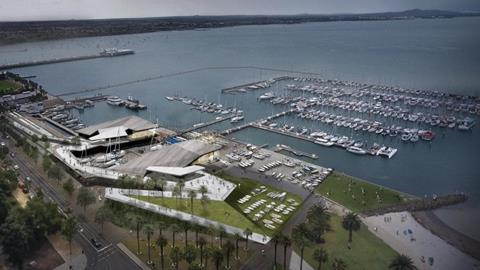 A key element of the project will be the provision of a 410m (1,312ft) wave attenuator which will include a 250m (810ft) public walkway. This attenuator will not only give added protection to the RGYC marina but also provide a new public walkway out into Corio Bay. The new attenuator is currently under construction in Ireland.
With federal and state government funding support, a new A$3.7m maritime education centre is to be constructed which will include a new sailing school. The latter, to be known as the Victorian Sailing and Water Safety School, will operate as part of the Newcomb Secondary College campus and include student dormitories; classrooms, an observation platform, radio-control centre and sailing and water safety demonstration spaces.
The 2020 Geelong Festival of Sail is planned for next January and by then a number of the new facilities are due to be completed. The development project is anticipated to give a big boost to the local economy and enhance the image of Geelong as a tourism destination.