Jerry Richards to join Australian boating apparel manufacturer on January 1, 2019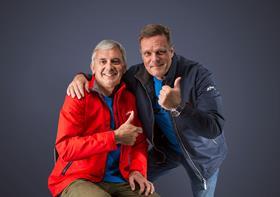 Australia-based performance boating apparel manufacturer Zhik Pty Ltd has named Jerry Richards as its new sales manager for the Americas.
A former Olympic sailor and America's Cup racer, Richards will assume responsibility for the company's sales growth in the US, Canada and South America, effective January 1, 2019.
Richards brings an extensive background with outdoor brands and specialist water-based apparel to his new role. He joined Gill North America in 1999, where he was credited with building the company's extensive leisure marine dealer network and subsequently launching the Gill Fishing brand.
"It is fantastic that Jerry is joining our growing team. He brings a wealth of technical knowledge and industry experience, and is a highly respected salesman and sailor," says Zhik CEO Piet Poelmann. "We look forward to him leading our expanding team of account managers and distributors."
Zhik provides technology enabled performance apparel for dinghies, yachts, SUP, boarding and kayaking, with distribution in more than 48 countries.