Thai-based Ocean Winner builds the luxury line of catamarans ranging from 42 to 75 feet
Cape Dory Cruisers and Catamarans will make its U.S. debut at the Miami International Boat Show, which kicked off today for a five-day run that is set to draw some 100,000 visitors.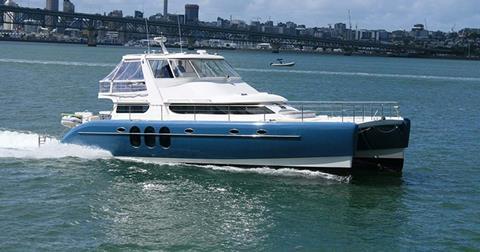 The company will display its full range of power catamarans to Miami visitors, ranging from 42 to 75 feet. The luxury line of catamarans are built at Thailand-based Ocean Winner with composite construction to ISO Class I Offshore Certification. James Dewing, founder of Ocean Winner, will introduce the next 'Generation 4' models – a 65-footer and 75-footer – during the show. Thus far, Ocean Winner has built and delivered 15 of the catamaran yachts worldwide.
Established in 1963, the Cape Dory brand and assets were acquired by Madison Bay Holdings (MBH) a business development company based in Sarasota, Florida. The company is owned by industry veteran Ricardo Ruelos, who was one of the original shareholders of O'Brien Water Sports and has been involved as a shareholder, owner or senior executive with a number of builders including C-Dory, Warlock, Osprey, MasterCraft, Century, and Westship World Yachts where he served as CEO.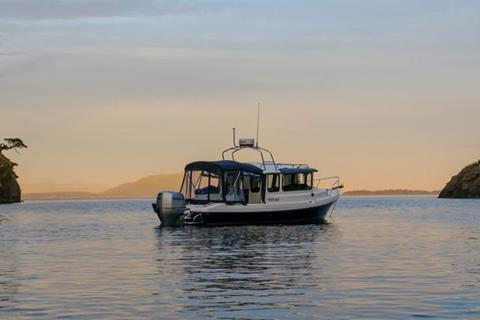 "I like to do things differently than most people," said Ruelos. "I like to be in the trenches and build up brands in a segment that's outside of what everybody else is doing."
After Miami, the company will be introducing a new series of powerboats ranging from 22 to 36 feet, being produced in Sarasota. The first models will be the 22 and 25 foot Cape Dory Marinaut Pilot House Cruiser. "The pocket cruisers are fuel efficient and have that Down East style," Ruelos elaborated. "The 25 will phase into production in May or June and should be ready for 2020."