US firms signs exclusive national distribution deal for new brand of boats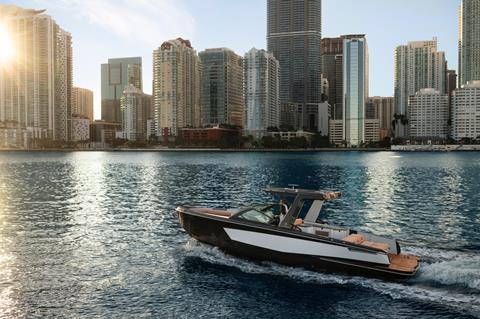 MasterCraft Boat Holdings, parent company of NauticStar, Crest and MasterCraft Boats, has entered an exclusive national distribution deal with boat and yacht retail giant MarineMax on MCBH's new Aviara brand of boats.
Focused on vessels 30ft and over, Aviara's first model, the AV32, will debut at the Miami International Boat Show later this week and be available through MarineMax later this year.
"We are excited about the potential of Aviara and believe it fills a void in our product portfolio," said W Brett McGill, MarineMax CEO and president, in a news release. "MasterCraft has done an outstanding job creating a very stylish, modern and comfortable luxurious brand in Aviara. Boating enthusiasts will recognise the quality and craftsmanship of the brand, which is consistent with MasterCraft's long legacy of boatbuilding."
Aviara is described on the company website as "the fusion of progressive style and effortless comfort" and a "new vision in modern luxury day boats".
"We chose MarineMax as our distribution partner to ensure that Aviara is successful from day one," says Terry McNew, MCBH president and CEO. "The market penetration from its national retail footprint and expansive customer database will serve to bring brand awareness to Aviara in unprecedented time."