Su Marine launched the 11.5m vessels in cooperation with US build partner Reliant Yachts
Turkish yacht-builder Su Marine recently launched three superyacht tenders in cooperation with its US build partner, Reliant Yachts, for a 105m superyacht that is currently under construction at an Italian yard.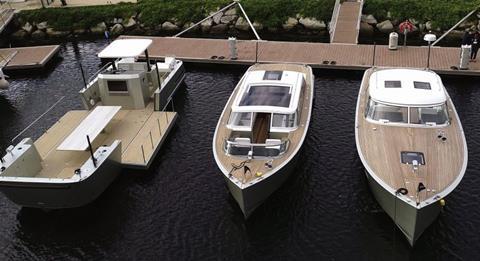 Su Marine says it has since received two more tender orders from the same client for his 76m superyacht after the delivery of the three tenders.
The 11.5m X40 Express, X40 Limousine and X40 Lander were the delivered models, all with a 3.68m beam. The technical designer and engineer was Tanju Kalaycıoğlu, a well-known Turkish yacht designer.
The three tenders were built for different purposes – the X40Express is for fast transfers with a maximum speed of 42kt, the X40 Limousine is for VIP guest transfers, providing business class comfort, and the X40 Lander is not only a support vessel with a four-tonne weight capacity, but also an easily convertible party boat.
Göksen Körezlioğlu, co-founder of Su Marine, says the X40Lander in particular is a unique model. It can carry heavy vehicles, is able to provide a convertible dinner table for 16 people while empty, and is also easily convertible to a party boat with a small galley and lavatory.
Su Marine has been building yachts since 2007, with a strong emphasis on R&D. According to Körezlioğlu, the build partnership with Reliant Yachts is important, as the two companies understand each other well and have a similar way of thinking.