The Harbour Classic 40 and 6100 Coupe launched recently in Sydney
Australia's Whitehaven Motor Yachts used the Empire Lounge at Sydney Seaplane Terminal in Rose Bay recently to officially launch two new vessels – the Harbour Classic 40 and the 6100 Coupe – as well as an exclusive superyacht-inspired interior design package, Euro Edition.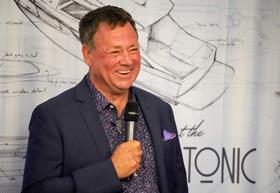 With a mix of industry, owners, media and friends of the brand, the night was punctuated with an informative Q&A hosted by Mark Beretta, with designer Misha Merzliakov and Whitehaven Motor Yachts co-owner Bruce Scott.
Signature cocktails were created in honour of each vessel to demonstrate their distinctly different styles and boating occasions. At their core is the Whitehaven DNA of bespoke luxury entertainer vessels, and both deliver that in spades.
Guests braved the wild Westerly wind and enthusiastically inspected the vessels to much praise and admiration.
The Harbour Classic 40 is a genteel and classically styled harbour day boat reimagined for a modern audience. It caters to a more intimate scale of socialising aboard where spontaneity, relaxation and ease are priorities. Available with a variety of customisable features including the option of a long or short roofline (or short with retractable Sureshade) as well as a variety of single engine and twin engine configurations.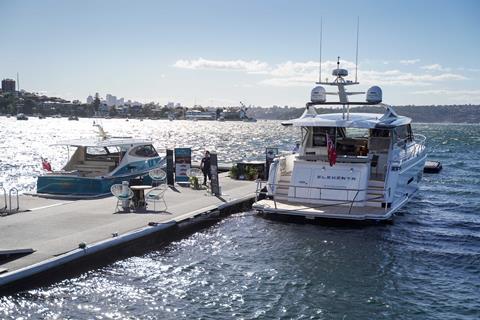 The 6100 Coupe (on display with the glamourous Euro Edition styling) offers a sophisticated entertaining ambience and easily caters for a large number of guests aboard in opulent luxury. This vessel delivers single-level living zones and a seamless transition from the cockpit through to the galley/dining/lounge and helm areas. With a fully covered cockpit, its roofline delivers both a sleek appearance and the ability to entirely enclose the space with covers for all-weather alfresco dining.
"These models are game changers for the Whitehaven brand whose design ethos is wholly customer centric. We are incredibly proud of what we have achieved with these vessels and the luxury boating lifestyle that they can deliver for our clients," said Bruce Scott.