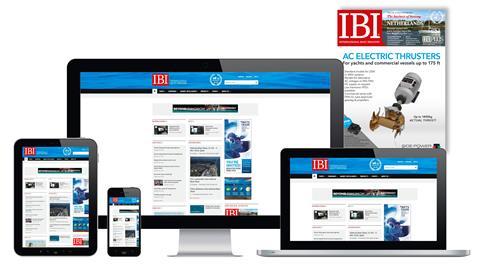 It seems fitting that just as we celebrate our 50th anniversary in print, we should be embarking on the next chapter of our online presence.
With the IBI daily newsletter, it's a case of the same trusted news content, delivered in a cleaner, mobile-friendly way, while the new IBInews.com site becomes a sleeker-looking hub for news, features, trend and sector reports, as well as unique video content.
The new website is also supported by our online data and information resource IBI Plus and in the coming days and weeks you'll see valuable, downloadable financial and market-related content being regularly added.
Transferring the best part of three decades of content across from the old site has been a mammoth task and remains ongoing – hence a minor interruption to our service as we worked through the night to complete the transfer. Going forward, we feel across IBI, IBInews.com, IBI-Plus and IBI Daily, we are delivering the global marine industry's most comprehensive information, news and data resource.
We hope you enjoy,
The IBI team