Tests conducted by Italian manufacturer, Quick, have proven that BOS offers a perfect solution to maintaining the duration of its DC-powered range of MC2 gyro stabilisers.
Gyro stabilisers have made a big impact since emerging in the past few years. People who would have previously felt uncomfortable with a boat rolling at anchor or underway now experience a level of comfort that makes their experiences on the water so much more enjoyable.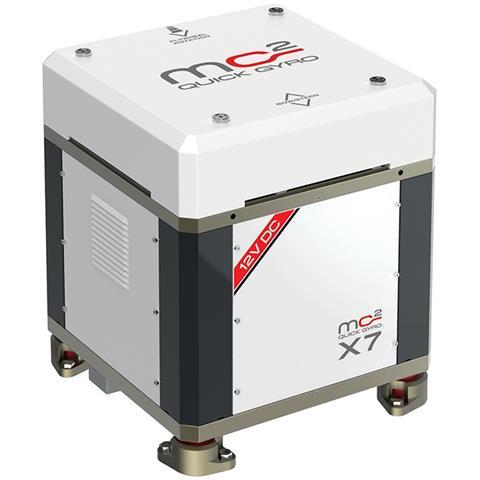 Early models often required heavy AC power from onboard generators, but Quick SpA in Italy has been a pioneer of compact, DC-powered stabilisers that bring big ship style comfort right down into smaller boats. These units depend for their duration on a reliable source of low voltage direct current power, which means having the ability to enhance the boat's battery capacity.
Looking to discover the best possible power storage partner, Quick recently ran trials using LE300 lithium batteries from BOS alongside conventional lead acid cells. BOS is a young high-tech company based in Germany with a focus on innovation in smart load management and reliable battery management systems, making this company the perfect choice for the trial.
We asked how Quick got on with its LE300 test.
What was Quick's motivation to run these tests?
We wanted to find a partner for installations of our MC2 Quick Gyro DC offering batteries that offer the best compromise between weight, power and duration so that our MC2 Quick Gyro can be used for longer.
Which results did Quick hope for and what was achieved?
The use of the BOS lithium battery system associated with traditional batteries has allowed us to keep the Voltage at higher levels for longer, improving the performance of the Quick Gyro itself.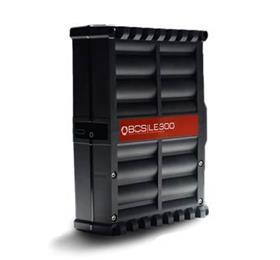 What equipment did you test?
The project included the MC2 Quick Gyro X7 DC 12V gyro stabiliser which has a power consumption between 700W-1100W. It was connected to a system with two 95Ah conventional AGM batteries lead acid cells and two 150Ah LE300 BOS lithium batteries.
How did you conduct the tests?
The trials were performed on a Nimbus T11 with for over six hours operating time. We also ran a separate experiment on the Quick Gyro test bench using an MC2 Quick Gyro X10 DC 1600W for a total run time of four hours at full power.
Following these trials does Quick recommend the use of LE300 to its customers?
We've found the BOS system optimises and extends the life of an AGM battery by keeping the battery voltage at higher levels for a longer time. We absolutely recommend the use of the LE300 to our customers.
Further information
Read about the BOS LE300 intelligent battery system here.
Learn about Quick's MC2 X Series DC stabilisers here.