Acquisition to provide Brunswick with immediate scale and market presence in fast-growing shared ownership segment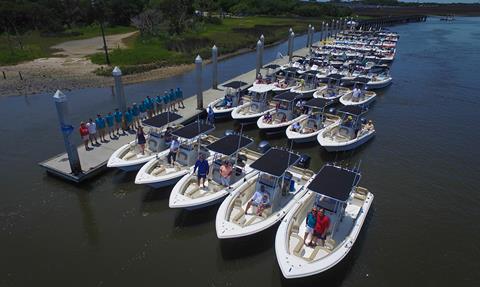 Brunswick Corp has acquired Venice, Florida-based Freedom Boat Club as part of its strategy to expand its presence in the emerging and fast-growing boat club segment. Terms of the transaction, which is expected to close in the second quarter of 2019, were not disclosed.
Founded in 1989, Freedom Boat Club (FBC) is said to be the largest membership-based boat club operator in the industry with 170 company-owned or franchised locations in the US, Canada and Europe – with the possible exception of Yamaha's Sea Style Club in Japan which has 23,000 members and 140 locations (see article in April/May issue of IBI magazine). FBC boasts more than 20,000 members and a fleet of nearly 2,200 boats.
FBC will become part of Brunswick's Business Acceleration group alongside Brunswick's Boating Service Network (BSN), which has participated in the boat club and rental market since 2014. FBC president and CEO John Giglio and the existing management team will continue to lead the Freedom unit moving forward.
"As the leader in the boat club segment, Freedom offers both immediate scale and an established marketplace presence and expertise," says Brunswick CEO David Foulkes. "Importantly, FBC strengthens our ability to benefit from the growth in the broader sharing economy and exposes a wider range of consumers to the boating lifestyle. The growth of the marine industry depends on increasing the number of active boating participants and ensuring that they have a great experience on the water. We want to encourage and lead the pursuit of alternate forms of participation to expand the popularity of boating."
"We're very excited to join Brunswick," says Giglio. "Our knowledge and experience of the growing boat club industry, combined with Brunswick's leading marine resources, will provide FBC and its franchise partners with many new opportunities to accelerate growth and create value, while enhancing the best-in-class boating experience we aim to provide our members."