The DMS Universal had its debut at METSTRADE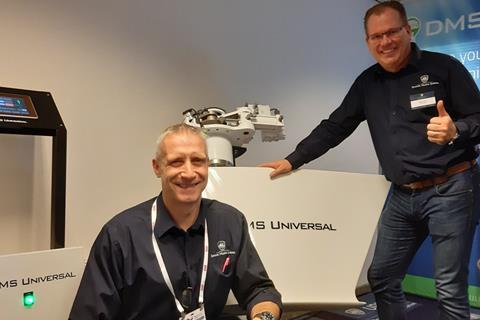 Dynamic Marine Systems has begun marketing a remote-control operating system for any brand of large yacht stabiliser and that can add a zero-speed stabilising function.
The DMS Universal and its colour touch screen had its debut at the 2019 METSTRADE Show in Amsterdam. Four systems have been sold, the company said, including one for a 40m Benetti and one that will soon go on a classic 29m canoe stern Feadship.
Founded in 2015, DMS Holland also announced it has already sold 225 of its MagnusMaster electric roll damping systems for under-30m yachts. It expects good sales to continue into 2020.
Arnold van Aken, DMS technical director and co-owner, told IBI at METSTRADE that the DMS Universal extends the lifespan of existing stabilisers.
"Often hardware parts of these systems, such as fins, are still in good condition. All that's needed is a new control system," he added.
The DMS Universal contains technology such as a CAN bus system, a colour touch screen and a multi-term controller and is made of standard industrial components.
The DMS Universal offers zero-speed functionality which "is a particularly attractive feature for yachts in the over 30m segment," said Patrick Noor, DMS' commercial director and co-owner.