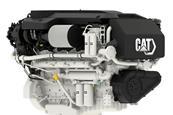 Caterpillar Marine will release its C32B Triple Turbo 2433 metric horsepower (MHP) high-performance diesel engine late this year, targeting sportfishing, governmental and yachting repower markets.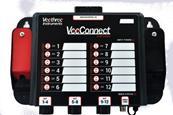 Veethree Technologies, the US-based manufacturer of digital displays, gauges, sensors and senders, today launched its new VeeConnect digital switching system into the European marine market.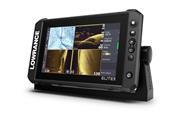 A pair of new fishfinder products introduced last week by Navico aim to boost the market share of the company's Lowrance freshwater fishing brand.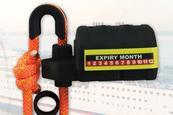 Lalizas, the Greek manufacturer and distributor of marine safety equipment, has launched a Hydrostatic Release Unit (HRU) that is suitable for life rafts of all shapes and sizes.
Italian marine equipment and accessories manufacturer Besenzoni has launched LaPasserella – an electric gangway that is said to be lighter, more efficient, quieter and more environmentally friendly than traditional hydraulically-powered versions.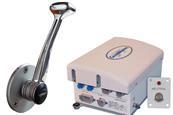 Glendinning, the US-based manufacturer of electronic engine control systems for boats, has added a side mount option to its product portfolio.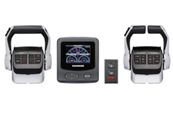 Yanmar Marine International has announced a new Vessel Control System delivering "advanced functionality, modern design, and easy installation".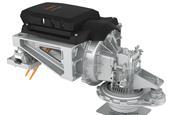 German electric propulsion specialist Torqeedo announced a raft of new products and developments at a digital press conference yesterday.
For the third time in 18 years, French sailboat equipment manufacturer Karver has introduced a new range of furlers that are aimed at all types of sailors – from beginners to advanced offshore racing skippers.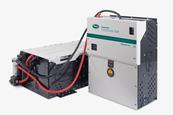 After extensive trials, the new OctoPower 3 is now available from Netherlands-based off-grid specialist WhisperPower.