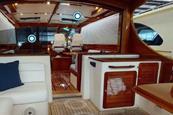 3D Voyager utilises ultra-high-resolution 3D scanning on boats and other spaces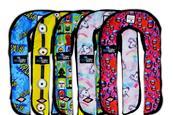 The Junior 150N Lifejacket from SeaSafe Systems is suitable for a weight range of 15-40kg. It also allows greater movement, weighing only 0.7kg itself, and is more comfortable to wear than a flotation device.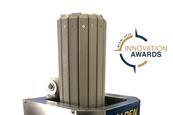 Golden Boat Lifts' Dock Stabilizer, winner of a 2020 Innovation Award in the Docking & Fendering Equipment category, stabilises wobbly floating docks and minimises heaving, movement and lifting due to wind and wave action.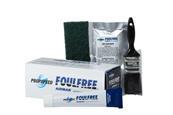 After years of development and testing in collaboration with Airmar, Propspeed Foulfree – a foul-release coating designed specifically for transducers – is now shipping.
Following the success of its self-levelling stairs, Tracy International has added static, foldable dock steps to its product portfolio.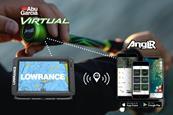 ANGLR, Lowrance and Abu Garcia have teamed up to create a new way to plan, record and relive fishing adventures – all while using precise data to catch more fish.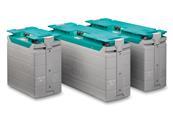 Mastervolt has added three new models to its MLI Ultra series of Lithium Ion batteries – the MLI Ultra 12/2750, 12/5500 and 24/5500.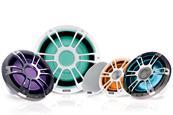 Marine electronics manufacturer Garmin International has redesigned its Fusion-branded Signature Series marine speakers and subwoofers with innovative LED lighting that delivers an unprecedented spectrum of colour variations to complement each unique boat and style.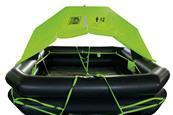 Marine Components International (MCI) is set to stage the UK launch of the latest range of Duarry Dynamic ISO9650 liferafts for the yacht and motorboat sectors.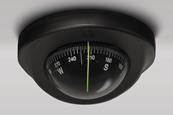 Italian compass manufacturer Riviera Genova has launched Astra, a magnetic compass that was specifically designed for ceiling installation.