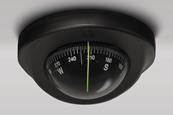 Italian compass manufacturer Riviera Genova has launched Astra, a magnetic compass that was specifically designed for ceiling installation.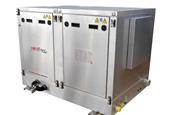 Fischer Panda's VS Series of variable speed hybrid DC generators for electric propulsion come in various output voltages up to a current of 300A and an output power of up to 100kW. They enable either silent electric cruising powered from the battery bank alone or hybrid cruising using the batteries ...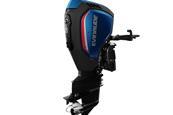 Hailed as the industry's first 150hp tiller-controlled outboard with integrated power steering assist and digital shift and throttle, the E-TEC G2 Power Tiller from Evinrude was designed with beginner to advanced anglers in mind.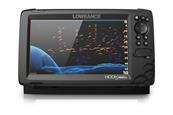 HOOK Reveal is the latest in the HOOK Series of fishfinder/chartplotters from Lowrance. Available in 5in, 7in and 9in models, it includes one of Lowrance's most popular features, FishReveal, and its live-mapping solution, Genesis Live.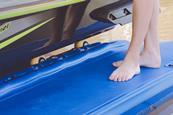 The HydroPort Epic PWC docking platform from HydroHoist Boat Lifts has a wider walkway than previous models and a built-in, anti-slip surface for easier access around a craft.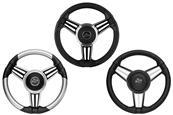 Schmitt & Ongaro Marine Products' 356mm Model 30 marine steering wheel is a striking, contemporary design by Stella. It's ideal for ski and wake boats, runabouts, cuddy cruisers and pontoons.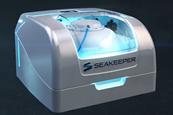 Seakeeper made waves on the opening day of the Miami International Boat Show (MIBS) yesterday with the launch of its all-new Seakeeper 1 gyro stabiliser aimed at boats from 20ft-30ft.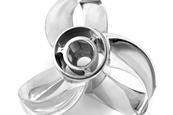 The Sharrow Propeller Model MX-1 is a patented, new propeller design that has a higher top-end speed and claims to be considerably more fuel-efficient than standard propeller designs.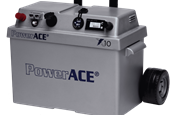 Vadac BV, a Dutch maker of technical accessories for campers and boaters, has announced the world's "first truly portable battery box".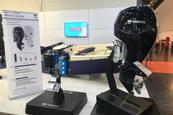 The Japanese outboard motor specialist revealed an all-new prototype of the MFS115A in Düsseldorf this week