New three-cylinder 115 H.O., 140hp and 150hp models extend G2 range into 'core of the market'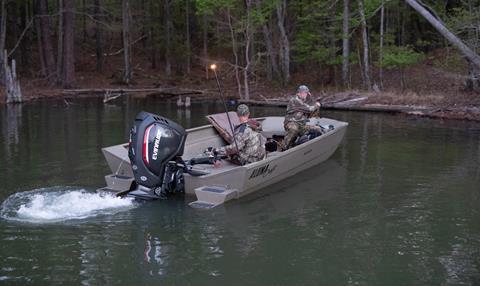 Evinrude has introduced three new outboard motor models that extend the company's E-TEC G2 architecture to the high-volume 115hp-150hp range.
Built upon a direct injection, inline three-cylinder powerhead, the all-new 115 H.O., 140hp and 150hp models target aluminium fishing boats, pontoon boats and mid-sized RIBs and fibreglass runabouts by delivering what the company says is greater torque and fuel efficiency at lower RPMs than comparable four-stroke engines. The engines are emissions-compliant worldwide.
"We are proud to continue the legacy of Evinrude innovation in 2019 and well into the future," said BRP Marine Group president, Tracy Crocker. "By bringing the E-TEC advancements to the 115 H.O., 140 horsepower and 150 horsepower models, some of the most popular outboard sizes in the market, we are once again delivering the pinnacle in innovation and performance that inspires confidence in each and every Evinrude owner as they pursue their life on the water."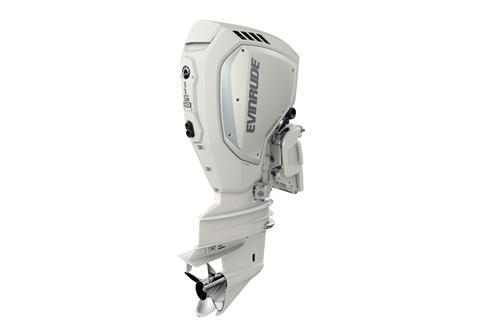 The new engines are said to bring advanced features including digital shift and throttle, the iTrim control system, digital instrumentation, custom color panels and optional iSteer dynamic power steering into outboards in the 115 to 150 horsepower range. The 115 H.O. and 140 horsepower models will be offered with premium controls and gauges, as well as a tiller option that features an NMEA 2000 connection for integration with external gauges and accessories.
In addition to the three new outboards, for its 2020 model year Evinrude will offer new premium graphics packages on all of its E-TEC G2 outboards, along with two new propellers.