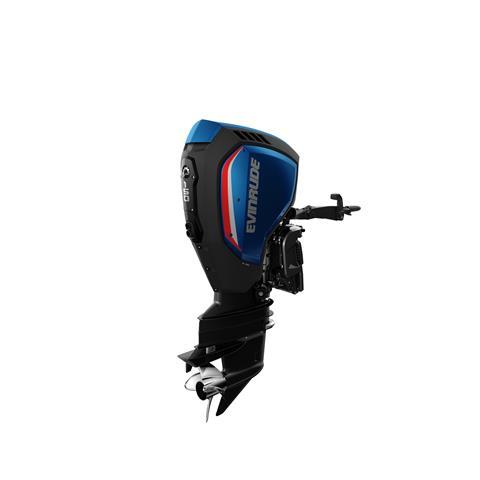 Hailed as the industry's first 150hp tiller-controlled outboard with integrated power steering assist and digital shift and throttle, the E-TEC G2 Power Tiller from Evinrude was designed with beginner to advanced anglers in mind.
Combining the power tiller with the Evinrude E-TEC G2 Intelligent Piloting System, a suite of integrated engine features like iSteer, iTrim and iControl instills confidence in boaters.
The 150hp Power Tiller model has zero steering torque feedback and offers boaters exceptional running quality with precision performance. The comfortable twist-grip throttle has adjustable friction capability to fine-tune resistance. It is easy to control the running attitude of the boat with iTrim, as well as the thumb operated tilt and trim switch.
The convenience of Touch Troll push-button operation for setting trolling speed is perfect for anglers. The Evinrude E-TEC G2 Power Tiller has adjustments for both vertical and horizontal arm position, enhancing comfort and control.