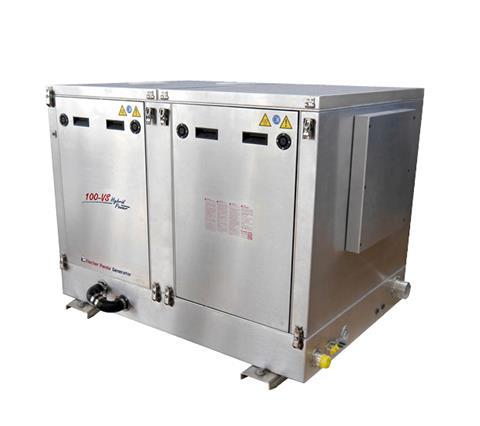 Fischer Panda's VS Series of variable speed hybrid DC generators for electric propulsion come in various output voltages up to a current of 300A and an output power of up to 100kW. They enable either silent electric cruising powered from the battery bank alone or hybrid cruising using the batteries and the variable speed DC generator as a range extender.
In emergency mode, the variable speed hybrid DC generator can power the drive system directly.
A new control system, FP Control, which allows various set-ups as well as the connection to a CAN BUS system, monitors the VS Series. It provides information on the generator, as well as the connected drive system and batteries, to update data on overall power being drawn, power supplied for battery charging and the electric drive system.
When using batteries only, the battery-charging status, as well as the remaining drive time, are also displayed.