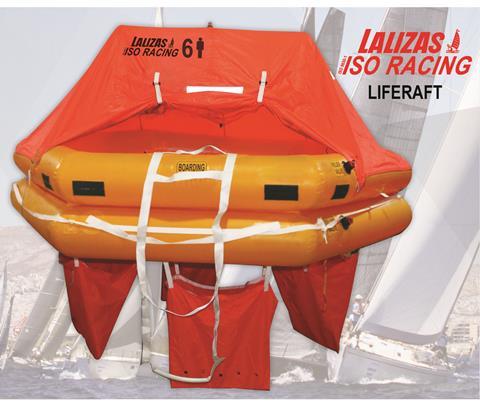 Lalizas, the Greek manufacturer of marine lifesaving equipment, has launched an ultra-light, compact life raft called ISO RACING.
Designed to meet ISO 9650-1 standards and certified by Bureau Veritas, the raft comes in four different versions to accommodate six, eight, 10 or 12 people. It can be stowed in an easy-to-store canister or valise that is easily manageable by one person, as it is 25% lighter than similar life rafts on the market.
According to Lalizas, the product is ideal for all racing sailing boats and anyone who wishes to save weight and space onboard.
Other key features include a thermally insulated floor, a highly visible orange, self-erecting canopy with retro-reflective tapes, two independent buoyancy tubes with safety valves, a rain water collector, ventilation and observation port, a fully closable entrance, and global service support.
The Lalizas ISO RACING life raft comes with a 12-year warranty on seams and fabrics.