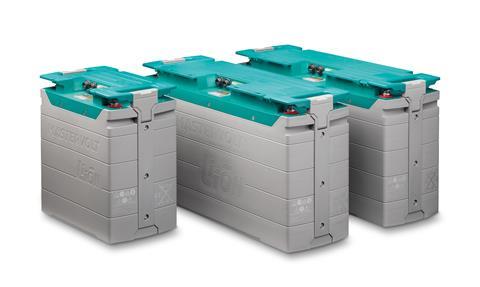 Mastervolt has added three new models to its MLI Ultra series of Lithium Ion batteries – the MLI Ultra 12/2750, 12/5500 and 24/5500.
The large capacity batteries claim to deliver exceptional performance under harsh conditions such as wet environments, extreme vibrations and mechanical shocks. They are fully equipped for running air-conditioning, pumps or electric motors for long periods of time, and can recharge in just 60 minutes.
The new MLI batteries have a lifespan of 3500 cycles at a depth of discharge (DOD) of 80%, more than three times the life span of traditional lead-acid batteries. According to Mastervolt, this is made possible by combining the best Lithium-Iron phosphate (LiFePO4) cells with a superior Battery Management System (BMS) inside a sturdy casing.
With the new addition of CZone compatibility, the batteries can be fully integrated into an electrical system through a choice of the CZone platform – new for 2020 – as well as the MasterBus and NMEA 2000 protocols.
All three units are E-Mark certified and DNV-GL is pending.