French engine firm launches its biggest engine to date as Raymarine partnership bears fruit
Nanni's new N16 Platinum series engine, being launched this week at Düsseldorf, is the big sister to the N13 launched at Cannes last September, and represents a key strategic move for the engine manufacturer. Based on a Scania block, the 16lt, 1,200hp engine is the biggest the French manufacturer has ever produced, topping out a yacht range that starts from 700hp, and presents a strong proposition for the 60ft-85ft motor and Explorer yachts segments.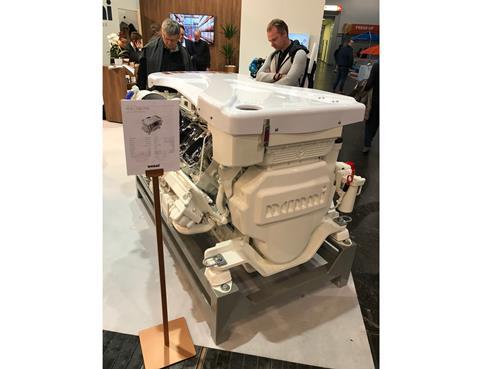 "The ratio of weight to power is very efficient," chief operating officer Gregorio Passani explained to IBI at the show today, adding that critical selling points are the engine's proven reliability, based as it is on a commercial Scania block, coupled with its lightness. "You take weight out of the engine and you can allow for more options on board which make it especially attractive to yards," he explained.
As well as being compatible with its Marex and joystick control systems, it's the manufacturer's new partnership with Raymarine – a first for an engine builder, Nanni claims – and notably its DockSense technology announced yesterday, that potentially present the most compelling argument for future success. Coupling the engine with Raymarine's assisted docking system technology undoubtedly gives Nanni a USP that will no doubt prove an attractive package.
The French manufacturer, which has approximately 2,500 service dealer representatives across more than 95 countries, will be using 2019 to grow its marketshare notably among key Italian and UK boatbuilders initially, before turning to opportunities in the US.