New Seakeeper 1 sized for boats between 20ft-30ft already adopted by over a dozen boatbuilders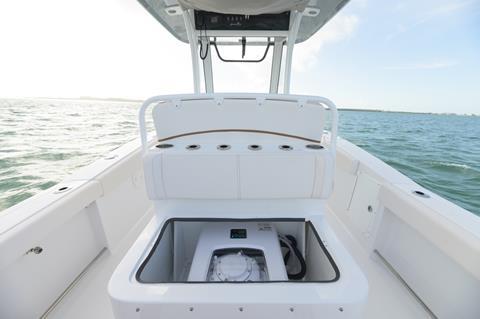 Seakeeper made waves on the opening day of the Miami International Boat Show (MIBS) yesterday with the launch of its all-new Seakeeper 1 gyro stabiliser aimed at boats from 20ft-30ft.
The company's smallest stabiliser to date, the innovative Seakeeper 1 boasts a number of design features aimed at making it particularly suitable for use in smaller open vessels such as deck boats and centre consoles. The unit measures just 22.9in in length by 23.56in in width and with a height of just 15.65in – approximately the size of a large microwave oven – and with a weight of 350lbs. Unlike previous Seakeeper models, the Seakeeper 1 uses a new flush-mount design that allows it to be installed easily under seats, under casting decks, or in a range of consoles, bolting directly to the boat floor.
Designed to eliminate up to 95% of boat roll on vessels up to 5.5 tonnes, the Seakeeper 1 runs on 12V DC power drawing 55 amps, or about the same amount of energy as a stereo with the volume turned up, says Seakeeper president and CEO, Andrew Semprevivo. The device's smaller envelope and unique flywheel design allow it to spool up in just 15 minutes.
Featuring an integrated top window, the Seakeeper 1 can be controlled from a control pad on top of the unit, or remotely from the helm. It uses a fully hoseless design and self-contained single cylinder active control to facilitate installation and ensure long-term reliability, according to the company.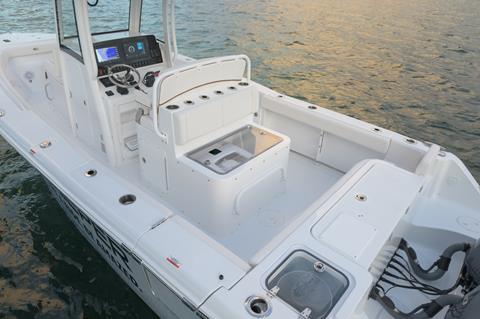 "Since Seakeeper started, this is the product we wanted to bring to the industry," said Semprevivo. "The Seakeeper 1 is the smallest, most innovative and most efficient gyro stabiliser on the market. Today is a monumental day for us as we realise our goal to bring stabilisation to the masses."
Semprevivo noted that more than a dozen boatbuilders so far, including Jupiter, Regal, SeaVee, Sea Pro and Cobia, have indicated plans to integrate the unit into their 2021 models.
The Seakeeper 1 is expected to be available for shipment beginning in June, with a retail price of US$14,900.
Since selling its first Seakeeper in 2008, the company has developed a growing catalogue of models for an expanding range of boat sizes. Based in California, Maryland, the company has more than 200 employees globally, based in the US, the UK, Italy, Germany, Spain and Singapore.