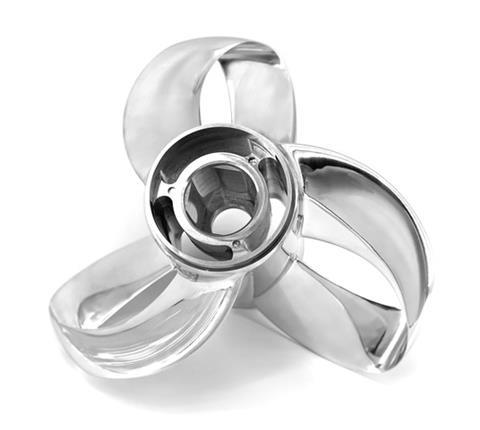 The Sharrow Propeller Model MX-1 is a patented, new propeller design that has a higher top-end speed and claims to be considerably more fuel-efficient than standard propeller designs.
The prop has many potential applications, but in particular brings promising innovation to the recreational boating market as it represents the first major advancement in propeller design since the 1930s, Sharrow Marine claims.
Third party testing demonstrates that the Sharrow Propeller Model MX-1 is 9-15% more efficient than the industry standard Wageningen B-Series design. It offers higher top speeds, better handling, reduced vibrations and is a stronger propeller in general – resulting in less wear and tear on engines and substantial reduction in fuel costs.
Available in aluminium or stainless steel, it is specifically designed for high-performance on sterndrives and outboard motor from 100hp-450hp.