Oceanic Systems introduces heat pipe technology to its latest Poseidon control and monitoring system
Oceanic Systems has introduced heat pipe technology to its latest launch, the Poseidon System, that controls and monitors everything from tank levels, engines, AC and DC power and digital switching, to bilge and fire detection systems, cameras, weather information and navigation information.
Utilising heat pipe technology ensures that the components inside the Poseidon processor are kept cool for a long reliable life without any moving parts to clog or fail in service. The heat pipes act as heat transfer devices, combining the principals of thermal conductivity and phase transition to transfer heat from the processor quickly and efficiently. As the processor produces heat it is absorbed into an above alloy block and is then transported along each hollow heat pipe. These pipes hold liquid and some air space so that the heat can evaporate the liquid into a gas. The gas travels down the pipe, before cooling on a plate on the outside of the casing where it condenses into a liquid once again, releasing the latent heat before running back to the processor.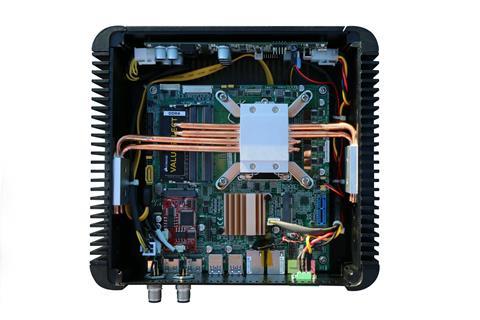 Bruce Coward, Managing Director of Oceanic Systems (UK) Ltd, says: "Heat pipe cooling is still in its infancy across marine products. It is of great benefit to cool Poseidon's main processor to increase product life and reliability as heat pipes are highly effective thermal conductors."
Poseidon supports up to two primary helm displays and up to eight secondary displays elsewhere in the vessel across the network, readable on Oceanic Systems' BlackGlass high-resolution touchscreen displays.
About Oceanic Systems (UK) Ltd
Oceanic Systems (UK) Ltd design and manufacture marine systems for control and monitoring vessels. Their product range includes: fuel and water senders, level gauges, NMEA2000® cabling and connectors, dual and multiple engine displays and their newest launch, Poseidon.