The Japanese outboard motor specialist revealed an all-new prototype of the MFS115A in Düsseldorf this week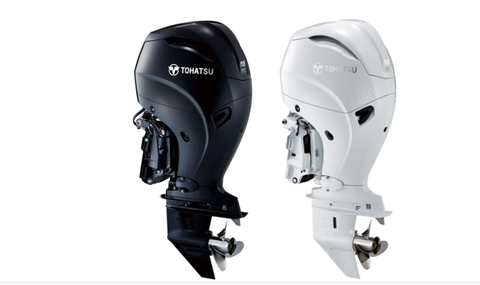 Japanese outboard motor manufacturer, Tohatsu Corporation, revealed an all-new prototype of the MFS115A at the Düsseldorf boat show earlier this week on the stand of its distributor, Friedrich Marx.
The basic design and product concepts of the MFS115A are based on the philosophy of Tohatsu's best-selling MFS40/50/60A models. On top of this legacy, the company claims that the MFS115A has second to none torque characteristics due to the industry-first technology it has utilised in the design of this engine.
The design of the exhaust manifold is claimed to be a first applied to outboard engines contributing to the engine generating extremely high torque which, according to Tohatsu's research and engineering department, is understood to be more than any other four-stroke outboard on the market in its class.
It makes it much easier for the boater to reach planing speeds. The new MSF115A will be available in both black or white options and first deliveries should reach dealers this summer.