With 10 to 12 news stories reported every business day by International Boat Industry, it's no doubt you might miss some of the key stories impacting our industry – including those where we go beyond the press release to bring you management comments, investor analysis, new technology insights, breaking news on mergers, leadership changes and more. Below is a brief recap of our latest 'big reads' from the past few weeks in case you missed them…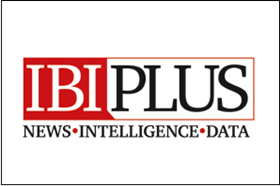 More than 90% of the business news on the global boating industry is reported by IBI first and with original insights – filed five days a week by our correspondent network covering more than 50 key markets where boats and marine equipment are produced, delivered and serviced.
If you're receiving this newsletter, you already know that we provide a concise digest of what's happening across the boating industry day in and out. But if you're not subscribed to IBI Plus, you may not know what's behind the headlines. For instance we cover some 40 publicly-traded marine companies together with their presentations of company results to investors, including the live Q&A sessions where analysts dig deeper to get a full picture of what's going on in the boating market in the moment.
We don't just replay the news – we analyse the data, scan for future trends and provide you with market intelligence to inform your business decisions.
To take full advantage of the stories below, try our trial offer: £4 for 4 weeks, with cancellation available any time. See for yourself what you are missing…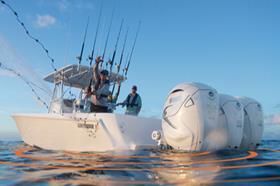 Yamaha Motor details marine business results
With particularly strong outboard engine sales, Yamaha Motor reported first quarter results for the fiscal 2022 year, showing an increase in sales and profits for the company's Marine Products business.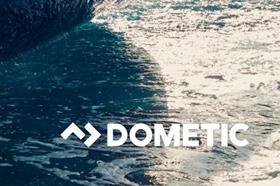 Dometic reports marine sales details
In its first quarter reporting on Marine as a separate segment, Sweden's Dometic Group provided significant insight in to how the business has developed since 2017 when it acquired SeaStar Solutions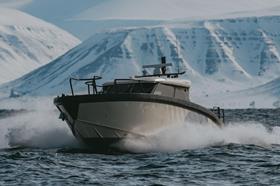 Volvo Penta tests first-of-its-kind hybrid electric boat in the Arctic
Volvo Penta, Marell Boats, and Arctic tourism operator Hurtigruten Svalbard have launched what is being billed as a ground-breaking Volvo Penta-powered hybrid-electric vessel. Designed for exploration in the heart of the Arctic, the vessel is now in operation for sightseeing tours in Svalbard during the high season (May-October).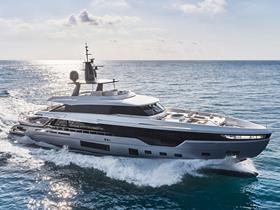 Azimut-Benetti sees unprecedented sales
Italy's Azimut-Benetti Group today announced record-breaking sales performance with orders worth over €2bn. Growth is being driven by…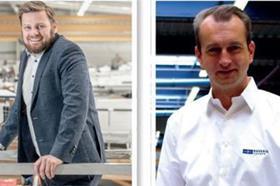 Germany | CEO insights from Hanse & Bavaria
The new bosses of Germany's two largest series boatyards – HanseYachts and Bavaria Yachtbau – are united in their struggle with supply chains. They share their visions for the respective brands, and insights on how they are adapting to a fast-changing market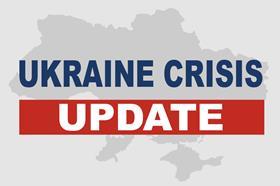 Three months on - the impact of war on Ukraine builders
Ukraine is well-known as a production place for inflatable boats and RIBs. Brands like BRIG, Grand and Gala have an international presence, while manufacturers and distributors such as MS Marine and Kolibri supply the export market with thousands of boats from the Ukraine, annually.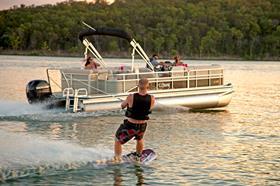 OneWater dealer group adjusts 2022 outlook upward
With fiscal second-quarter result better than anticipated, OneWater Marine, the Buford, Georgia-based mega-dealer, is increasing its fiscal 2022 guidance, outlined an annual acquisition strategy, and sees no fall-off in consumer demand.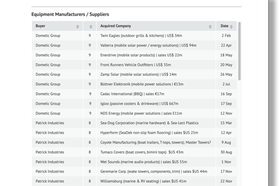 IBI review: a $10 billion-plus year in acquisitions
2021 was a remarkable year for the boating industry in many ways – including the realm of mergers and acquisitions – where IBI reported on more than 150 global transactions last year with a total deal value in the neighbourhood of some $10 billion – and return of private equity investors to the party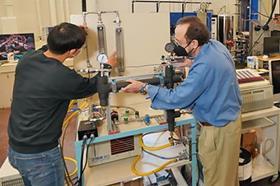 Recharging electric boats in five minutes flat
There is much to like about electric boats – except the amount of time it takes to recharge their batteries. But a new high-tech cable developed in the US could cut recharge times to minutes.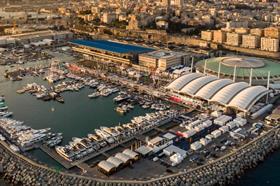 Reconstruction of Genoa's waterfront headlines a flagship year in which Italian builders and suppliers expect to outperform their double-digit growth of 2021.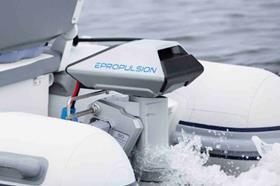 ePropulsion debuts first electric inboard
Asian outboard manufacturer further expands OEM capability with new H-100 – engineered for sailing boats and motor vessels from 18m-30m (60ft-100ft) in length with a full displacement of up to 200 tonnes.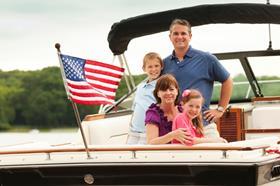 First-time US boat buyers on the wane?
With the US boating industry touting 2021 as the second consecutive year recreational marine sales to first-time boat buyers exceeded 400,000, the market research firm that compiled the data warns both that those numbers will decline in 2022, but that the numbers need to be looked at in historic context.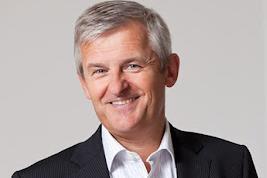 Beneteau: Transition at the top
IBI was the first to break the news that Beneteau Group CEO and Chairman of the Board Jérôme de Metz is stepping down to be replaced by Bruno Thivoyon as Group CEO with Gianguido Girotti also moving up as Group Deputy CEO and Chief Executive Officer of the Boat Division.